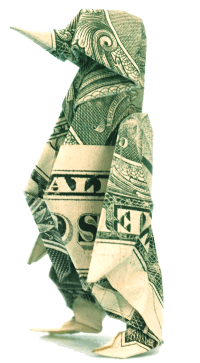 Side Hustles
Exploring Lucrative Side Hustles to Boost Your Income
In the dynamic landscape of today's economy, more and more individuals are seeking opportunities beyond their 9-to-5 jobs to bolster their financial stability. Enter the realm of side hustles – innovative ways to earn extra income while pursuing your passions. At FinancialExaminer, we are dedicated to uncovering the most profitable side hustles that can help you achieve your financial goals and secure a better future.
1. Freelancing: Capitalizing on Your Unique Skills
Freelancing presents a remarkable opportunity to leverage your skills and interests to make substantial earnings. From writing and graphic design to programming and digital marketing, there's a demand for a diverse range of talents. Platforms like Upwork, Freelancer, and Fiverr provide a conducive environment for connecting with clients seeking your expertise.
2. E-Commerce Ventures: Building Your Online Store
The e-commerce landscape continues to flourish, and it's an opportune time to tap into this market. Establishing an online store through platforms like Shopify or Etsy enables you to showcase and sell your products globally. Identify a niche, curate high-quality products, and implement effective marketing strategies to drive traffic and sales.
3. Real Estate Ventures: A Path to Long-Term Wealth
Investing in real estate has been a tried-and-true method of accumulating wealth over time. Whether through property flipping, rental properties, or real estate crowdfunding platforms, this avenue offers both short-term gains and long-term financial security. Research the market thoroughly and consider seeking advice from professionals before diving in.
4. Content Creation: Sharing Knowledge and Gaining Profit
Blogging, vlogging, and podcasting have gained immense popularity as profitable side hustles. By creating valuable and engaging content, you can attract a dedicated audience. Monetization options include affiliate marketing, sponsorships, and selling digital products or courses related to your content.
5. Stock Market Trading: Navigating the Financial Markets
For those with an interest in finance, stock market trading can be a lucrative pursuit. While it requires substantial knowledge and continuous learning, online trading platforms have made it more accessible than ever. Engage in thorough research, consider starting with virtual trading to practice your strategies, and gradually invest real capital.
6. Consulting and Coaching: Sharing Expertise for Gain
If you possess expertise in a specific field, consulting or coaching can be a rewarding way to earn income. Whether it's business consulting, life coaching, or fitness training, people are willing to pay for guidance that can improve their lives. Build a strong personal brand, market your services effectively, and deliver exceptional value to your clients.
7. Online Courses: Educate and Earn Simultaneously
The demand for online learning has skyrocketed, presenting a golden opportunity to create and sell your courses. Choose a topic you're knowledgeable about, structure your course thoughtfully, and deliver it through platforms like Udemy or Teachable. High-quality courses can generate passive income while establishing you as an authority in your field.
8. Gig Economy Platforms: Embracing Short-Term Tasks
Platforms like TaskRabbit, Uber, and DoorDash offer quick and convenient ways to earn money on the side. From running errands to providing rides or food delivery, these platforms allow you to capitalize on your available time and resources to generate extra income.
9. Creative Arts: Monetizing Your Artistic Talents
If you're artistically inclined, turning your creative talents into a side hustle is a fulfilling option. Sell your artwork, crafts, or even digital products on platforms like Etsy, Redbubble, or Society6. Social media can play a crucial role in promoting your creations and reaching a broader audience.
10. Remote Work Opportunities: Expanding Your Horizons
The rise of remote work has opened doors to global opportunities. Many companies offer remote positions in various fields, allowing you to work from the comfort of your home. Explore job boards like Remote.co and FlexJobs to find positions that align with your skills and preferences.
Conclusion
Embarking on a side hustle journey can transform your financial landscape and provide you with newfound opportunities for growth. As you explore these avenues, remember that dedication, continuous learning, and adaptability are key. Choose a side hustle that resonates with your passions and strengths, and commit to delivering exceptional value – the path to financial success begins with your determination and effort.